Housing & Affordable Housing
Whether through mortgage repayments or rents, housing costs eat up a very substantial share for most households' incomes. That's why housing affordability conditions have such a major impact on the well-being of so many Australia families and households. Our building and construction industry has a major role to play in creating better housing affordability over the years ahead.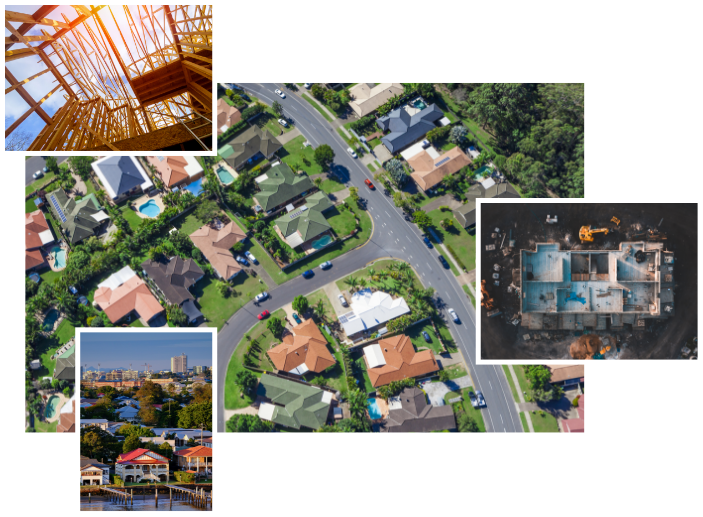 What are the challenges?
Australia's struggles with housing affordability have persisted for decades due to a lack of supply keeping up with demand. The forecast for the housing market outlook over the next five years is expected to fall below the 200,000 housing starts per year needed to meet demand. Many obstacles, such as planning impediments and lengthy approvals processes, prevent the construction of necessary homes. To improve housing affordability, all levels of government must work together to implement continuous land supply through rezoning and planning, and taxes on the development and buying process should be reduced.
Release more Commonwealth land for the development of housing and publish an inventory of its current land holdings and categorise it according to its suitability for future residential development.
Future financial payments from the federal government to the states and territories should be linked to how much progress they achieve in boosting the supply of new housing. In particular, their performance with respect to planning reform, taxes and charges imposed on new home building, transparency, accountability and the improvement of data collection should be taken into account.
Fast track the rollout of the Housing Australia Future Fund which is designed to create 40,000 new social and affordable homes over a 5-year period.
Establish Housing Australia under whose remit the new National Housing Supply & Affordability Council offers considerable potential with respect to addressing the undersupply of new housing and consequent affordability problems. Spending allocations in the federal budget must support Housing Australia in tackling these issues as quickly and effectively as possible.
Delivering an effective National Housing Plan that deals with the challenges in delivering affordable housing options for all Australians.
Consideration should be given to measures to help expand the stock of new homes in regional areas so that migrant labour inflows can be accommodated more readily.
Expand the size of the Housing Future Fund capital investment from $10 billion to $20 billion.
Introduce tax incentives to address the gap between risk and return for major institutional investors.
Commit all levels of government to redirect one per cent of development taxes and charges to social and affordable housing.
Continue community, city and regional focused infrastructure funding programs through genuine partnerships across levels of government and with industry. Embed and test housing targets more effectively in these programs.
For more information, read our latest report on housing: