What does the latest Australian Bureau of Statistics data on Average Weekly Earnings tell us about workers in construction compared to other industries?
Jennifer Lawrence, Senior Adviser Industry Policy sheds more light 
The latest ABS data shows workers in the construction industry earn 25 per cent above the Australian average. That's $324 more each week.
As evident in the graph below average earnings in the construction industry compare favourably to the average across all industries and are increasing at a faster rate. In 1994 construction workers earnt 15.9% above the average, fast forward 25 years and construction workers are earning 25.8% higher than the average worker.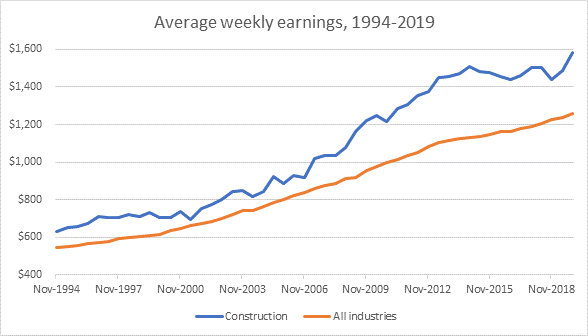 Wages growth in the construction industry is particularly strong at the moment, in the last 12 months wages for all workers have increased by an average of 10.0 per cent, with male workers experiencing above average wage growth of 11.2 per cent.
This strong growth in earnings has not been experienced across the board. Over the same period average earnings across all industries increased, but only by 2.6 per cent.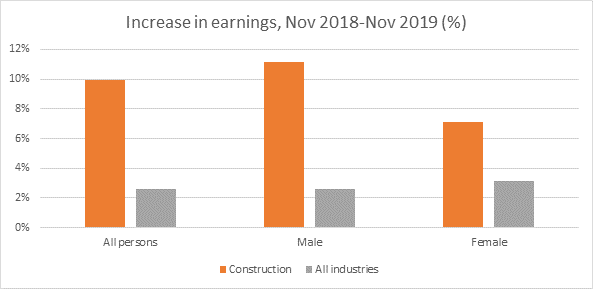 ABS: 6302.0 Average Weekly Earnings, Australia Nov 2019, Table 10C, 10F, 10I
Ends…..